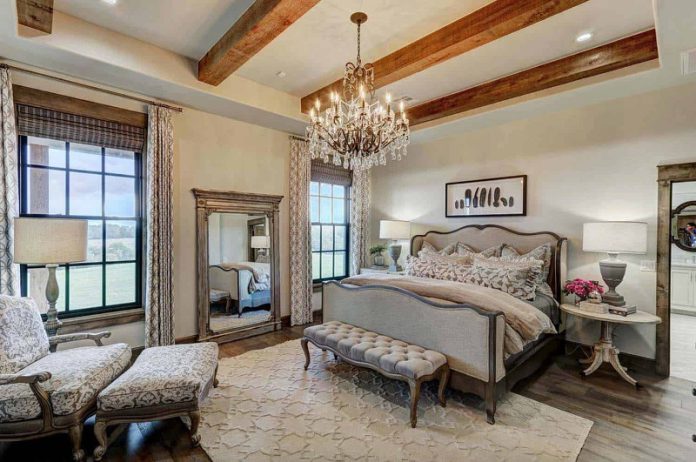 Exproperti.com – Whether you have a rustic farmhouse-style home or are going to be putting your house on the market, there are many different ways to decorate a bedroom that will give you that cozy feel. There are several different styles of furnishings that you can choose from, and you can also choose to layer textures throughout your room to give it a more unique look.
Tricks for Creating a Warm and Inviting Bedroom
Whether you're looking to create a warm, inviting space, or just want to add some style to your home, it's easy to mix modern and vintage furnishings. The trick is to use the best decorative elements in the right areas. The right color palette can help you create a cohesive look. Try using colors such as red, orange, yellow, and green. The right amount of texture can also add to the design.
For instance, a broad leather couch will pair well with a light minimalist chair with exposed legs. Or, try a hand-knotted Persian rug for a pop of color. These items may also be used in conjunction with modern throw pillows, which are a great way to add color to a room.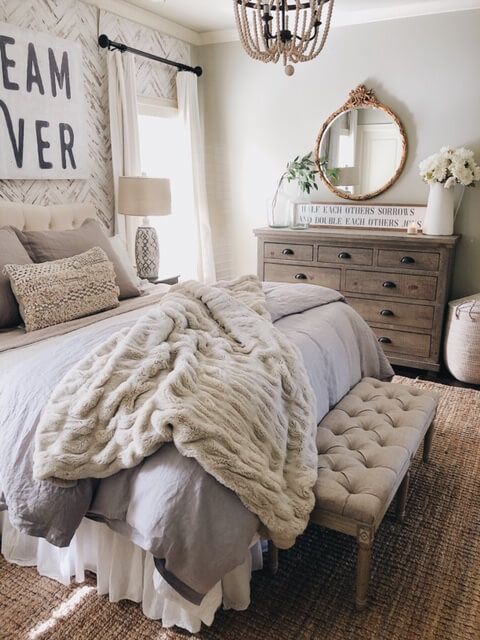 Adding textures to a farmhouse-style bedroom can make a room feel warm and cozy. These can include fabrics, metal accents, and stone walls. They also add visual interest. They can also tie the room together. A large area rug is a great way to add texture to a bedroom. This is especially true in a farmhouse-style bedroom. It also adds a touch of color. A rustic bench also adds a rustic touch. You might also want to invest in a few decorative throw pillows. These can really make a bedroom feel complete.
Great Choice for Sturdy and Durable Rattan Bed
Another way to add texture is to include a soft sheepskin rug. This not only adds warmth, it also creates an interesting texture at the foot of the bed. Whether you are looking for farmhouse-style bedroom furniture or simply want to add a little coastal vibe, a rattan bed is a great option. Rattan is a natural material that is sturdy and durable. It's also easy to clean.
Rattan bed frames can be purchased from Serena & Lily, John Lewis and Urban Outfitters. They are sold in a variety of styles, including classic, contemporary, vintage and boho. They come in king, queen or California king sizes. A rattan headboard is a great way to add farmhouse vibes to your bedroom. There are many designs to choose from, including those with woven or reclaimed wood headboards. You can choose a headboard that suits your budget and style.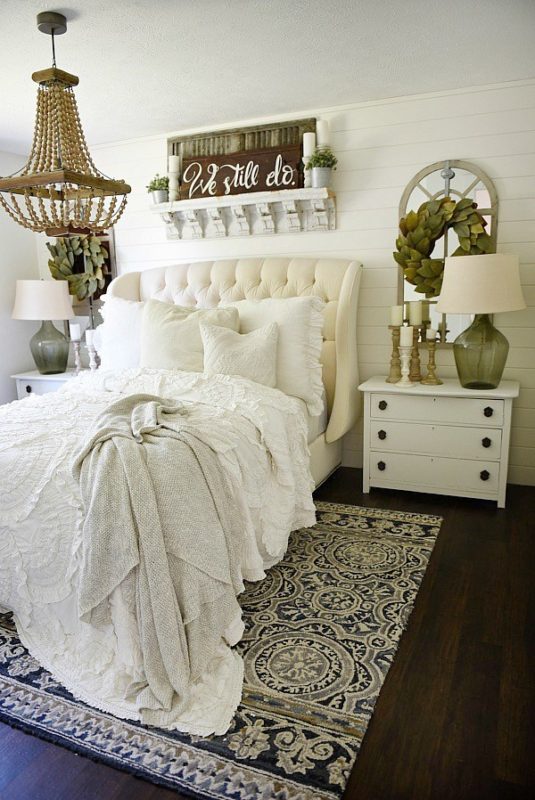 You can also find rattan pendant lights that work well with a farmhouse theme. These decorative pieces are also perfect for illuminating your bedroom without lighting the entire space. Choosing the perfect upholstered headboard in farmhouse-style bedrooms can add a cozy, welcoming vibe to your room. These headboards can be made from natural wood, iron, and wood frames. They can also be painted in a variety of colors, from warm grays to whitewash.
Adds an Element of Comfort and Completes the View
For a modern farmhouse look, try combining white and wood accents. The neutral palette makes a statement and adds an element of comfort. To complete the look, add pillows with a pattern. You could also try adding a rattan pendant light. Another way to achieve a farmhouse look is to use antique furniture. Antique trunks and fruit crates can add charm and storage space to a bedroom. They can also be used as nightstands or side tables. You could also create your own DIY barn door.
Adding wall sconces to your farmhouse-style bedroom can add light, style, and ambiance to your room. They can also help direct light evenly throughout your space. You can choose from a wide variety of designs and styles to match your room's unique decor.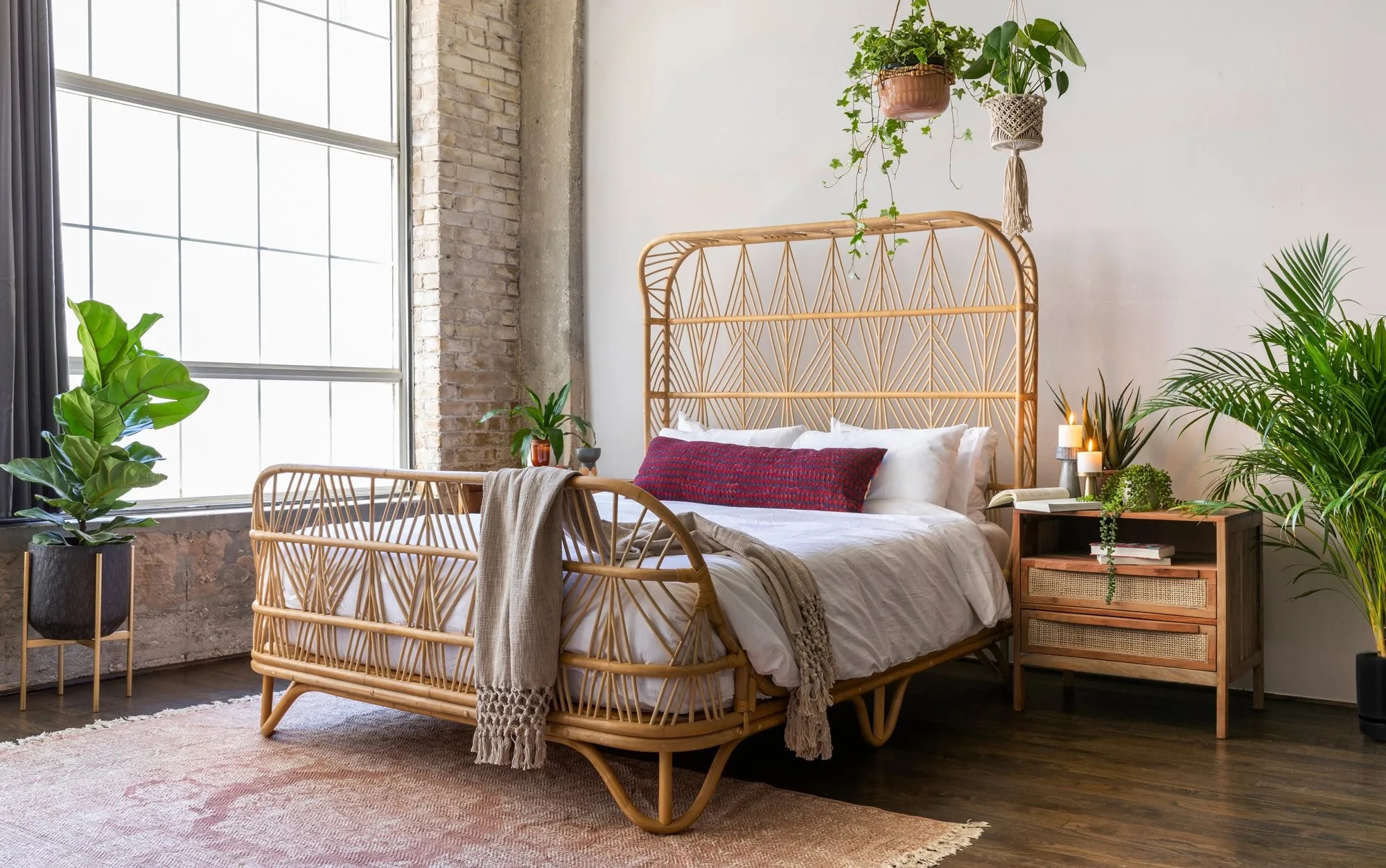 Choosing the right sconces can help you light your farmhouse-style bedroom with a vintage or rustic look. You can also opt for individual lamps that will illuminate a particular area of your room. These types of lights can also be used to provide task lighting. To add color to your farmhouse-style bedroom, use artwork depicting farm life. You can also opt for artwork that depicts farm animals. The color combination of yellow and blue is popular in many decorating styles.