Exproperti.com – Among the many types of Bedroom Wall Decorations are posters and paintings. The most basic and easiest type of wall decoration is a poster, which can be bought and attached to the wall. When selecting a poster, it is essential to match the color scheme and interior style of the room with the personality of the room owner. For example, black and white photos are suitable for a room with a black and white color scheme, while images of flowers and nature are ideal for a girl's bedroom. Men, on the other hand, often prefer images of cars and sports. Paintings are another type of Bedroom Wall Decorations, as they can be added to almost any design theme.
Bedroom Wall Decorating Tricks
For an affordable yet stylish bedroom wall decoration, choose geometric shapes. Geometric shapes can be easily mounted on the wall, hung on the ceiling, or set on a tabletop. Some of these geometric shapes are 100% 3D prints with non-toxic inks. They blend perfectly with other designs and images on the walls, and can even be paired with shelves and wall hangings. Alternatively, you can also purchase a simple print of a flower and place it on the wall, or hang it on the ceiling.
Another option is to hang tapestries on the walls. Although they require some care to hang, they are very effective. Tapestries are great additions to a room and add a unique flair to it. You can create a DIY tapestry hanger by using pushpins or tacks. If you want a more elaborate design, you can also purchase a stencil and paint them. This type of wall decoration is not difficult to make, and will give your bedroom a more personal look.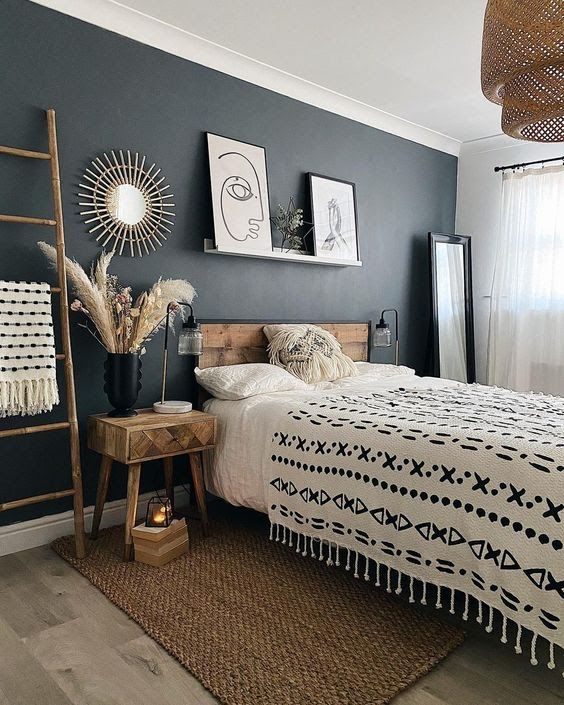 Decorative wall panels are another great option for bedroom walls. These can create a unique design and a unique wall decoration in a single piece. These decorative panels are available in different sizes and shapes, and come in different materials. Some are made of wood, while others are made of metal or plastic. Others are made of Styrofoam. Both types are lightweight, making them easy to install and remove. If you don't want to use a professional, you can simply use DIY wall panels.
Moon Phase Bedroom Wall Decoration
The Moon Phases Bedroom Wall Decor is an art piece that features the moon phases printed on chunky wood discs with beaded chains. You can hang this wall art vertically or horizontally, depending on your preferences. Another option is a rustic mountain bedroom wall art set, which incorporates modern geometric themes with rustic aesthetics. This set of three prints is intended to be hung as a triptych, and each piece is made from real reclaimed wood boards. It is natural for the wood to have colorations over a long period of time, so it is an ideal match for modern and classic themes.
Besides a framed poster, there are other options for bedroom wall decorations. Large framed whiteboards that feature art lights are great alternatives to a poster. You can also hang wall sculptures from nature as a wall decoration. These sculptural pieces of nature will add texture and a modern flair to your interior. Besides, they will not only look great on your walls, but will also serve as a reading light!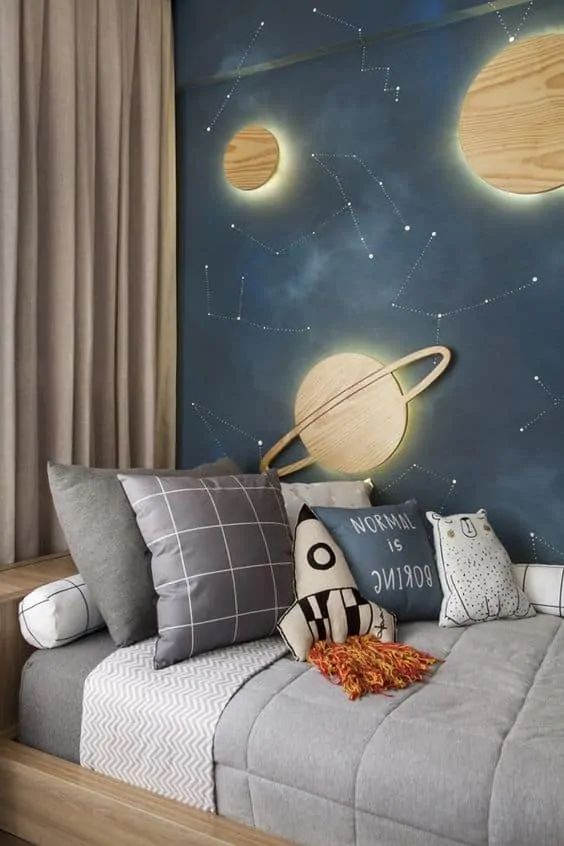 Other bedroom wall decoration ideas include paintings and sculptures. These can be large-scale paintings or small ones with a variety of textures. Some of them are abstract or have religious themes, while others are functional art. Many people choose framed or unframed art as wall decor. Another popular option is abstract art on canvas. These two wall decoration ideas can be purchased individually or in sets. You can choose from the available choices to suit your style and budget.
Beautiful Wall Artwork Ideas
A beautiful piece of wall art can make your bedroom feel livelier. Decorative mirrors and wall clocks can add charm and personality to any bedroom. A beautiful LED neon sign can complete your 80s decor theme or capture the vaporwave trend. Battery-operated marquee lights are also beautiful even when unlit. They are perfect for baby rooms and young children's rooms, but look sophisticated enough for an adult room. If you can't find the perfect item, try a combination of styles.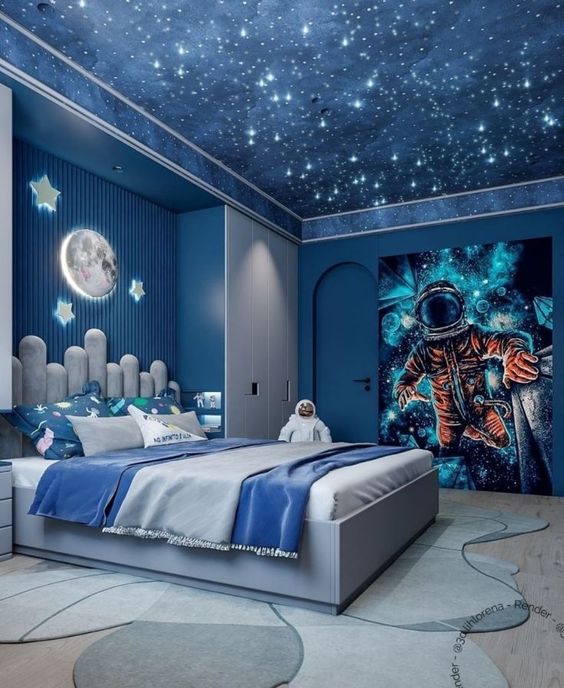 You can also hang abstract art on both sides of your bed to create a balanced look. You can also opt for matching wall lights and sconces to replace table lamps and hold small objects. You can also try to recreate the contemporary look with simple pieces. Choose neutral pieces with simple lines and big on comfort and details. Then add a personal touch with some abstract pieces. There is no limit to the number of options! The possibilities are endless!