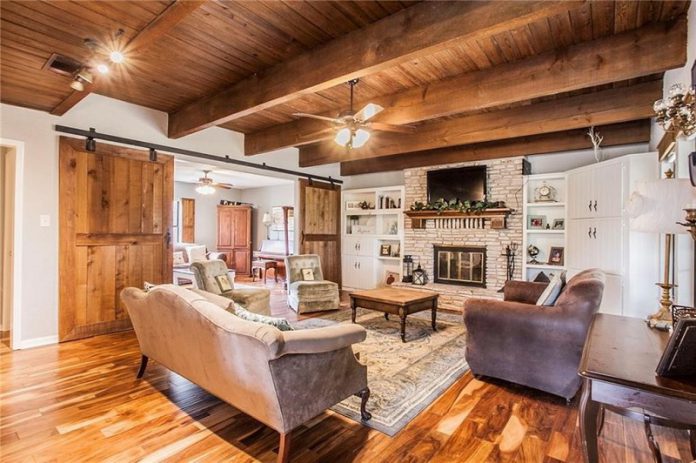 Exproperti.com – The rustic farmhouse style is often associated with light, earthy colors and repurposed furniture. This style also features exposed brick walls, which are both trendy and functional. They add a historic feel to a room while serving as a background for accents. Brick walls are also perfect for use as a backsplash. They will also make a room feel cozy. Using natural fiber rugs, knitted blankets, or faux-fur pillows is a good way to add texture to your rooms.
Creating a Warm and Inviting Space
While a rustic farmhouse interior is typically neutral in tone, some rustic homes feature bold pops of color. Choose natural colors like reds and blues that are found in nature. The neutral tones in these colors will help create a warm and inviting space. The use of wood and other natural materials is also an excellent way to incorporate these themes into a room.
Rustic farmhouse interior design is also found in historic buildings such as Middleton Lodge, which is a Georgian Palladian mansion outside of Middleton Tyas. It dates back to 1777, and was built for George Hartley Esquire. The interiors were designed by Rebecca Tappin, the creative director, and complemented the architecture with curated antiques.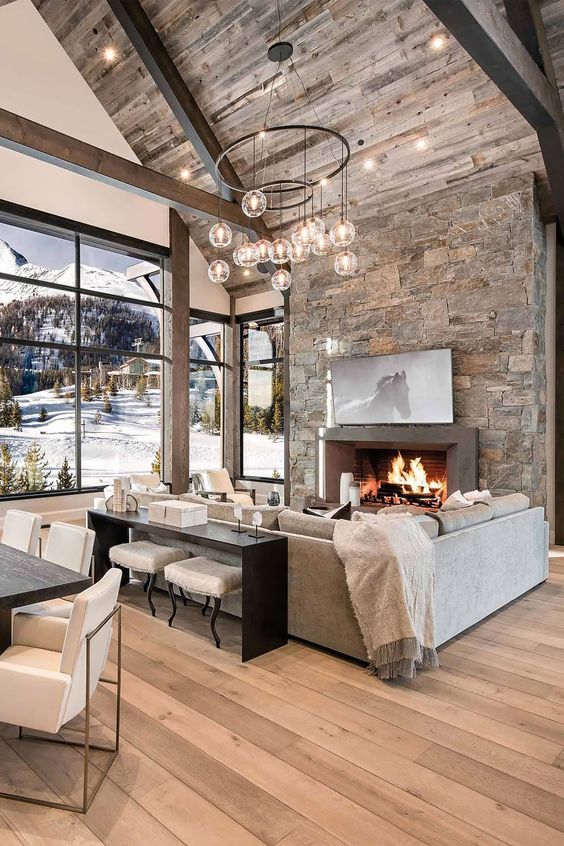 The rustic farmhouse interior design style has been evolving into a minimalist, approachable style. This style emphasizes natural materials, practical furnishings, and minimalism. It has a welcoming, relaxed feel and can be adapted to any home. If you have an old farmhouse and are looking for a modern farmhouse look, handcrafted furniture and the right color palettes can add rustic charm to your home.
Farmhouse Style Characteristics
The kitchen is a room that can have both rustic and modern elements. Exposed beams and wood cabinets are typical of the farmhouse style. The countertops are large and long, making them great places for decorative elements. Another great feature of a farmhouse kitchen is its fence-like railing. The post-and-slat construction of the railing is finished in a dark stain.
A rustic farmhouse interior design can be incorporated into any room in the home. A farmhouse is usually associated with nature, animals, and a strong family bond. The rustic farmhouse interior design style will add to that bond and inspire you to add country decor in any room. You can even mix and match antique pieces and modern finishes.
Rustic Farmhouse Interior Design Tips
Shiplap, beadboard, and wainscoting are also a part of the farmhouse style. These elements give the dimension of the wall. If you are new to the farmhouse style, it's a good idea to start small. The living room, kitchen, and bathroom are good places to start with this rustic style. Reclaimed wood is also an excellent material for a rustic farmhouse interior design. You can use it to hang wall art, table tops, or other items.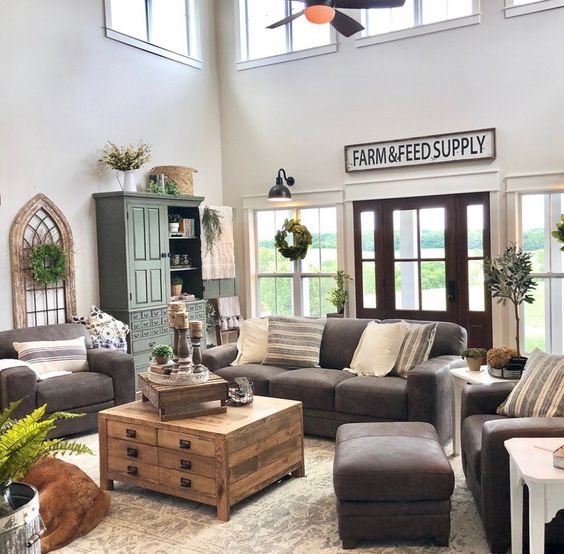 When designing a rustic farmhouse interior design, make sure the area is warm and inviting. Consider adding candles, antique utensils, and charming figurines. You can also add a natural touch by using potted plants. Using plants and natural elements in your interior design will help create a warm, welcoming atmosphere. We really appreciate and welcome guest post submissions from you.