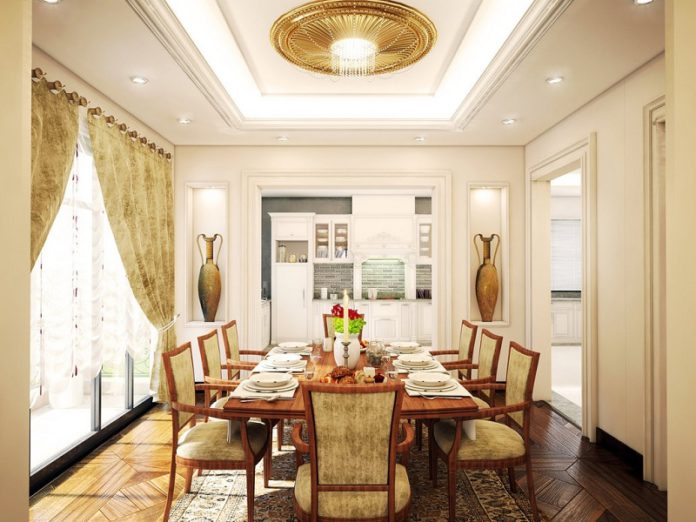 Exproperti.com – Whether you want to have a dining room that's traditional, modern, or eclectic, there are a few different things you should keep in mind. Having a dining room with a traditional style can be a great way to add elegance and charm to your home.
Adds Style and Beauty to the Dining Room
Decorative molding adds style and substance to a room. They can be applied in many different ways and are a simple upgrade to add style and beauty to your home. While there are many options for moldings, the most popular is wood. It is a popular choice because of its rugged durability and textural warmth. You can get it stained or painted to your liking. You can also buy moldings in metal and plaster.
The most common use for moldings is as a decorative trim. They provide a decorative accent to your room and can also cover up gaps in older houses. You can also dress up interior doors with moldings. The best type of molding for you depends on your budget and the room in which you plan to install it. In general, the material used for mouldings should match the existing wood in the room.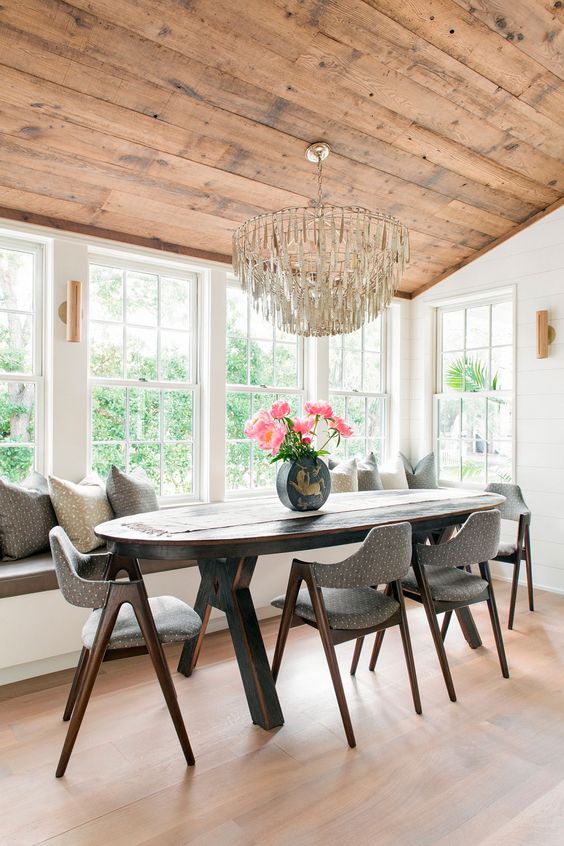 Whether you are a family looking for traditional dining room ideas or you are a single person wanting a more modern look, you can choose a set of co-ordinated dining chairs and dresser to make your space look great. This is a great way to save money and create a great space that is sure to impress. It is important to consider what you want from your dining room before you buy a set of co-ordinated dining furniture. This is because they come in a variety of styles and sizes to suit any home.
Selection of the Right Chandelier for a Classic View
For instance, if you are looking for a dining room that is simple, elegant and timeless, then you may want to opt for a traditional wood dining set. This is the easiest way to achieve a classic look. Whether you have a formal or casual dining room, choosing a chandelier for the room is a crucial part of the decor. The chandelier should compliment the decor of the room and be an eye-catching focal point. The right chandelier can make your dining room feel opulent and romantic, and can also add a significant amount of value to your home.
There are many different types of wrought iron chandeliers. Some are designed to complement your decor, while others are more abstract and ornamental. You can also add pendant lights or wall sconces to complete the look.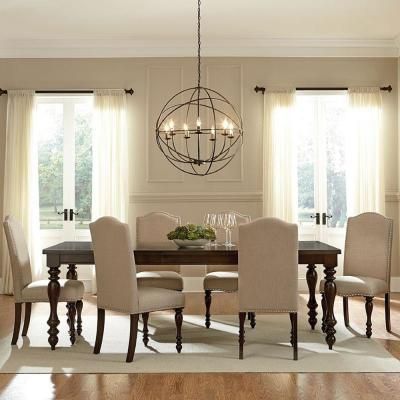 The ideal hanging height for a chandelier is about 30 inches above the table. This will allow it to provide gentle illumination without being obtrusive. It should also be around 12 inches less wide than the table. Adding a few pops of color to your dining room is a great way to liven up a space without overwhelming it. Blue and beige are easy colors to work with and can be used in a variety of ways. You can create a traditional or shabby chic look with this simple color combination.
Tips for Creating Dramatic Effects for Dining Rooms
Using a deep blue color for your dining room can create a dramatic effect. You can also use this color for an accent wall. This is a great way to try out the color and find out if it works for you. If you're not sure what color will look best for your dining room, consider using blue as your background color. You can add pops of color with your chairs or tableware. You can also add geometric shapes or florals to draw attention to your dining room.
Whether you're a fan of the minimalist style or you prefer a traditional look, black (dark gray) and white traditional dining room ideas can be used to create a beautiful and stylish space. In fact, using contrasting tones to define a space can make it feel bigger and more inviting.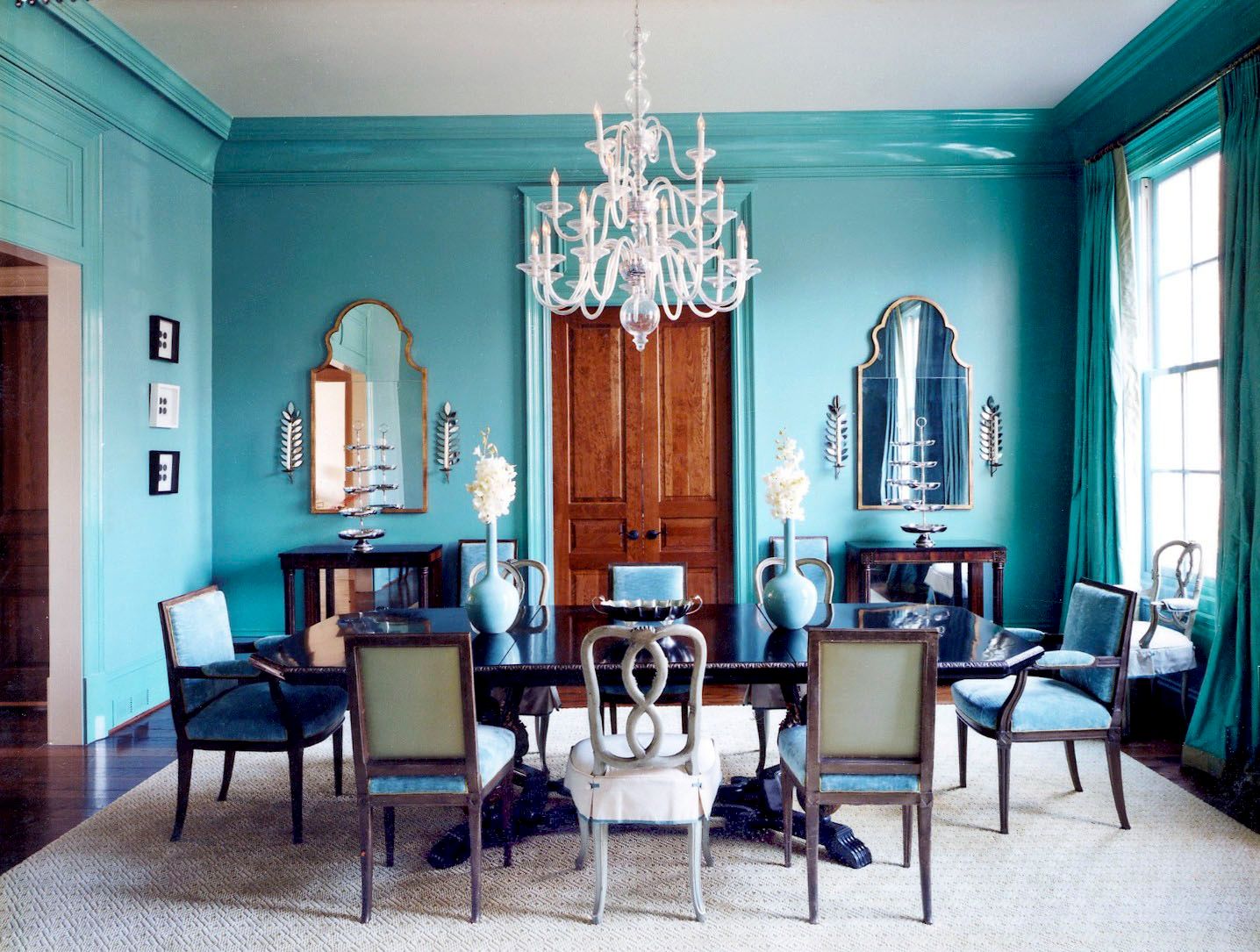 The best way to mix contrasting colors is by using simple clean lines. This is especially true for black (dark gray) and white traditional diner ideas. You can also incorporate the color in your dining chairs, tableware, artwork, or accessories. Gray is a subtle color and it can be used as a background for brighter hues to pop. This can be accomplished by using textured fabrics, rugs, or a patterned rug. This technique can also help to soften the harshness of a gray tone.