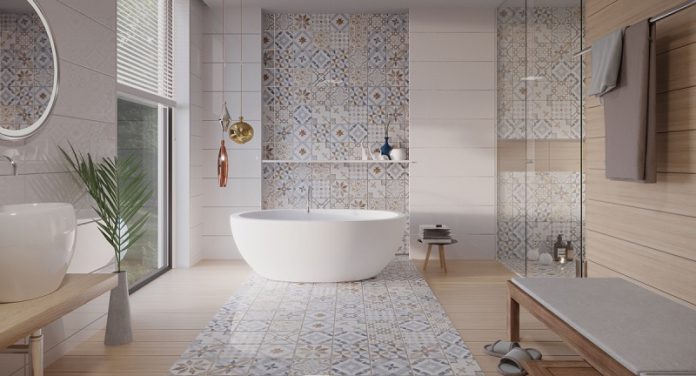 Exproperti.com – When it comes to decorating a bathroom, you can have a lot of fun! Play around with color, pattern, and shape. You can even get artistic by adding pieces of art. A great place to start is by looking at the work of a design studio like 2LG Studio. They have a portfolio that is full of creative ideas for your bathroom. Their designs feature funky elements like oval sinks and hexagonal floor tiles. They also feature whimsical wallpaper. Strategic decorating can also help unsightly necessities blend in. A chandelier placed below the window can give a bathroom a romantic look, and a low-hanging pendant can add a whimsical look.
Experiment with a Bathroom with a Mix of Neutral and Bright Colors
You can also mix tile styles. This will make any room more interesting. Mixing patterns and colors is common in many cultures, so don't be afraid to add some variety. Blue-patterned mosaics are a popular choice, and they create stunning images in the bathroom. If you'd prefer a traditional look, you can use honeycomb tiles.
Another great idea is to add the artwork to your bathroom. An art piece on the wall or a beautiful vase of flowers will add a touch of style to your bathroom. You can also add decorative accessories to your bathroom, like toilet paper holders and other items. You can even use extra counter space to add artwork or a decorative vase with fresh flowers. Changing the color scheme or accessories can also make a difference. In small scale, you can change the accessories or swap them for an entirely new look.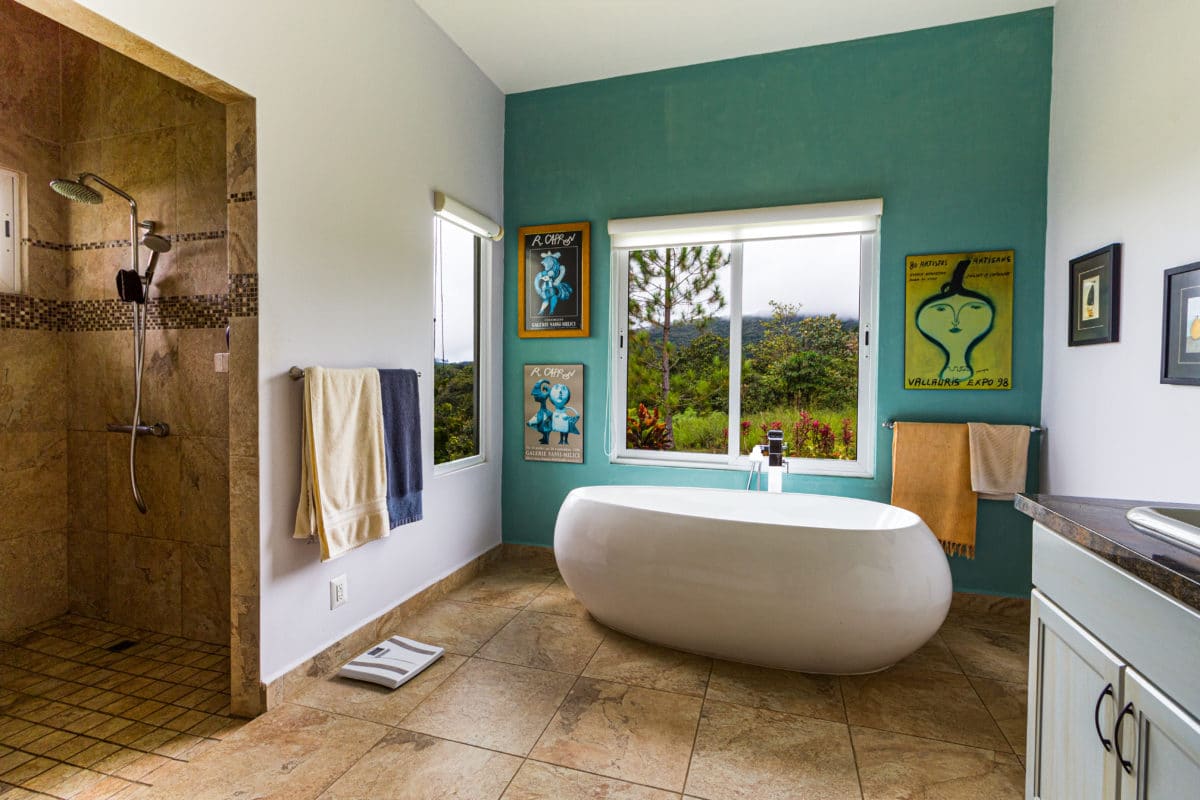 If you don't have a garden view, or a private courtyard, you can consider adding a vertical garden. A wall planter can be a focal point of the room, and will reflect light. It will also bring freshness to the decor scheme, and balance out the bright colours in the tiles border. The room will seem brighter and more spacious. You can also hang a framed piece of artwork in the bathroom to add character to it.
Attractive Use of Bathtubs and Adds Lots of Light
Another great feature for a bathroom is an attractive bath. You can use it as the centrepiece of the room, or place it on a raised level so visitors must walk up to get there. If you want to add more light to the room, you can also add a reflective surface like a skylight window.
You can also use an extra space in your bathroom for storage. A window seat between two double vanities can double as a place to sit and enjoy the view. A suspended toilet can also add an updated look to a bathroom. It is easy to clean and keeps the space feeling open and airy. Lastly, it allows you to decorate the area around the toilet.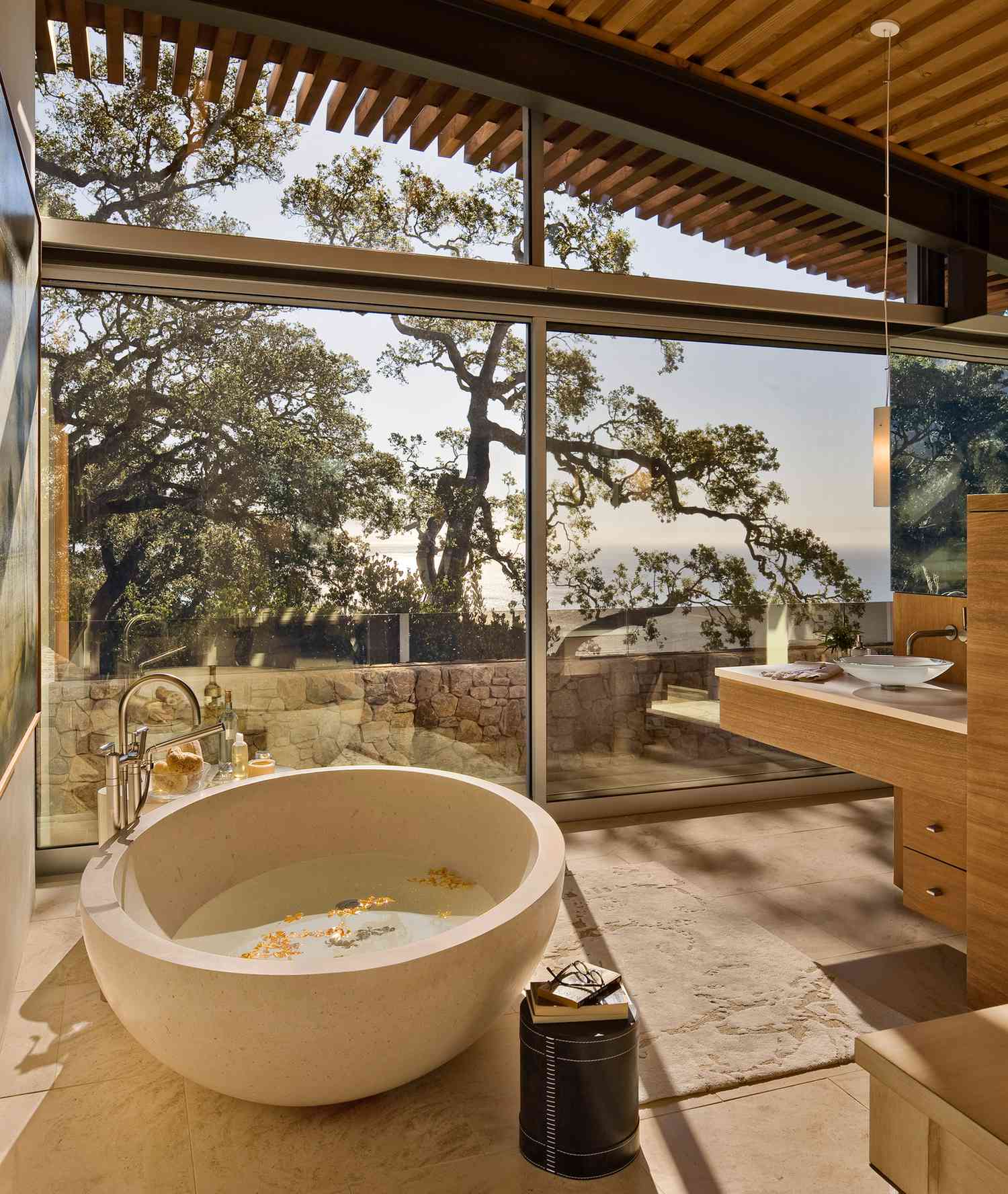 Another great way to maximize space is to use floating shelves. These shelves are great for displaying accent pieces and holding your essentials. A dark color palette will also create an illusion of space. This is especially helpful for bathrooms that are small. It ties everything together in a cohesive manner. You can also consider bench seats for storage.
Using Smart Storage Solutions in the Bathroom
Using smart storage solutions is another great way to create an attractive bathroom. Elizabeth Roberts' bathroom is full of smart storage solutions. The sink is tucked behind cabinet doors and a modern light fixture. In addition to the cabinets, she incorporated a hidden mini fridge, perfect for storing skincare products or champagne during romantic moments.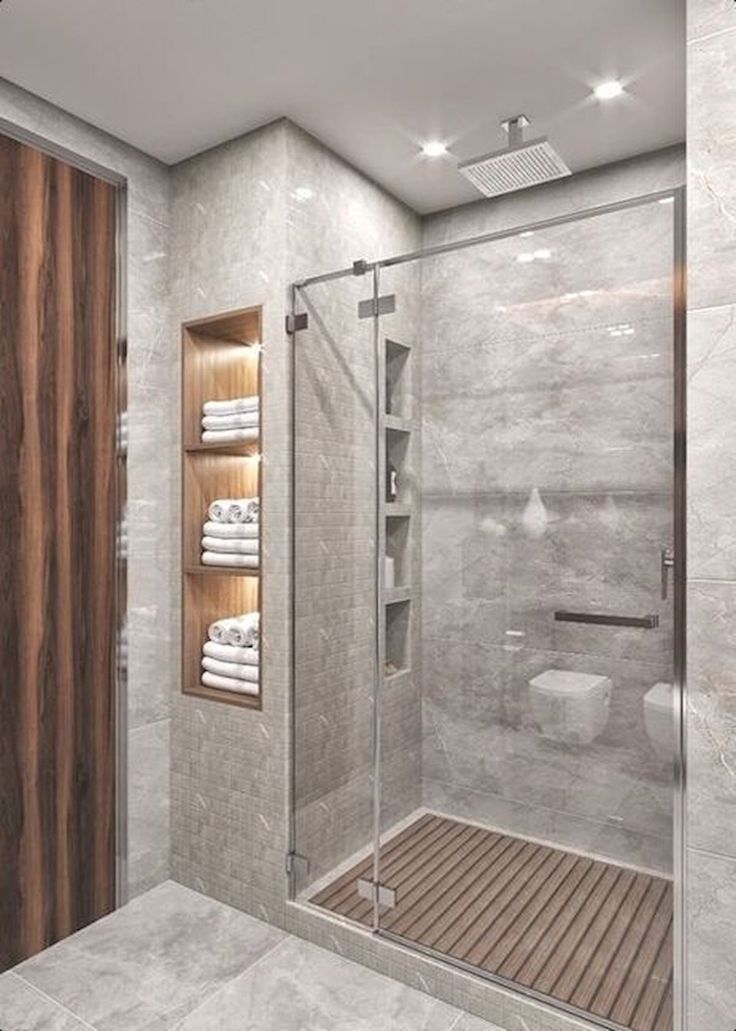 The use of natural light is another way to make a small bathroom appear larger and airier. A skylight can help with this. You can also use vertical wall tiles to give the bathroom a more prominent look. The addition of too many bath products and decor items can clog the room. Marie Kondo advises avoiding clutter.